Blessed is She Who Believed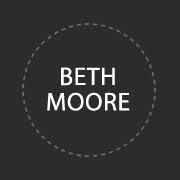 Blessed is She Who Believed
I am a woman of God, redeemed by Jesus Christ, loved, pursued and chosen...
Beth's teaching is based on Luke 1:45.
Includes download items: Listening Guide | Discussion points | Commissioning
plus Beth's creative writing: "What does a Woman of God Look Like?"
Approximately 3 hours.
Description

Details

Blessed is She Who Believed is the Simulcast message by Beth Moore from Ft Wayne IN Includes the Identity Declaration, Creative writing "What Does a Woman of God Look Like?" and Beth's commissioning. (session one: 1 hr 20 min, session two: 1 hr 22 min, session three: 45 min).